From 3- 4 December, the LonAgro Tanzania's Arusha branch held an Operator Training Day at their branch and in the fields surrounding the area.
The training day played host to 54 operators from different farms who all use John Deere tractors and was led by Arusha Branch Manager, Ray Travas and the Territory Customer Support Manager and Training Instructor for John Deere Sub-Saharan Africa, Chrispine Odera. During the course of the training, operators went through both theoretical and practical sessions using 75HP John Deere tractors.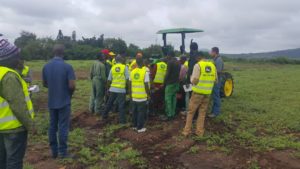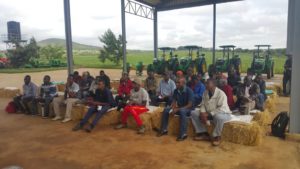 These sessions covered important aspects of machine operation including how to operate the machine correctly, what to look for when in operation, and operator safety.
These training sessions are extremely important as it not only allows operators to get the best out of their equipment supplied by LonAgro, but it also allows LonAgro's training staff to find out where operators may not fully understand certain aspects of their machinery, and then improve training to address these difficulties.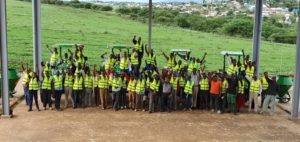 With the year now drawing to an end, LonAgro Tanzania is looking forward to holding more of these training sessions in 2020. If you wish to be part of any of our Operator Training Days, please contact your nearest LonAgro Tanzania branch.