At the end of August, LonAgro Tanzania delivered 19 John Deere tractors to farmers in the Narakauwo village and opened their new touchpoint in the Manyara Region.
As expected, these handovers have become somewhat of a celebration for the recipients, and it's easy to see why. These farmers are receiving top quality products that will improve their efficiency and their livelihoods.
As part of the delivery, LonAgro Tanzania also used the handover as an opportunity to launch their new touchpoint in the Manyara Region of the Kiteto District. This new touchpoint is aimed at helping farmers in the region access services they'd need from a traditional LonAgro branch but on a smaller scale.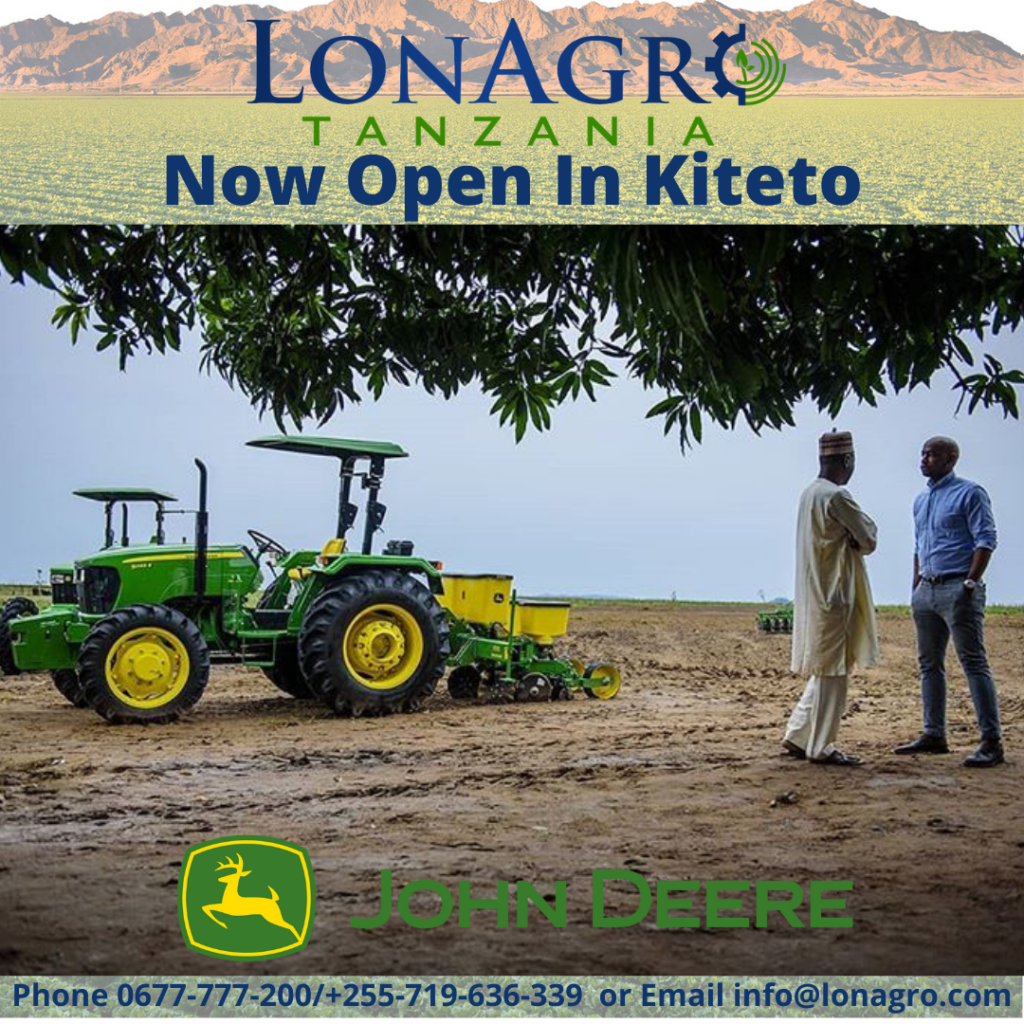 The touchpoint helps LonAgro Tanzania expand its footprint across the country and, more importantly, enables them to attend to the needs of farmers who may not be able to travel to their larger branches.
If you would like to contact LonAgro Tanzania's Kiteto District touchpoint, please phone 0677-777-200 or +255-719-636-339, or email: info@lonagro.com.