LonAgro Tanzania is proud to introduce financing for forestry equipment. Over the last several months, LonAgro Tanzania has been promoting its financing options for the Agricultural Sector together with some of Tanzania's leading financial institutions.
In September though, LonAgro Tanzania made a bold decision, and together with Tanzania Commercial Bank and Tanzania Forestry Development Trust (FDT), signed a similar finance agreement for their forestry-related equipment.
Through this finance agreement, LonAgro Tanzania now has the ability to offer companies in the timber and forestry industry affordable finance on timber processing products like the unbeatable Wood-Mizer LT15 Sawmill. This will allow stakeholders to increase their production of quality timber for both the domestic and international markets.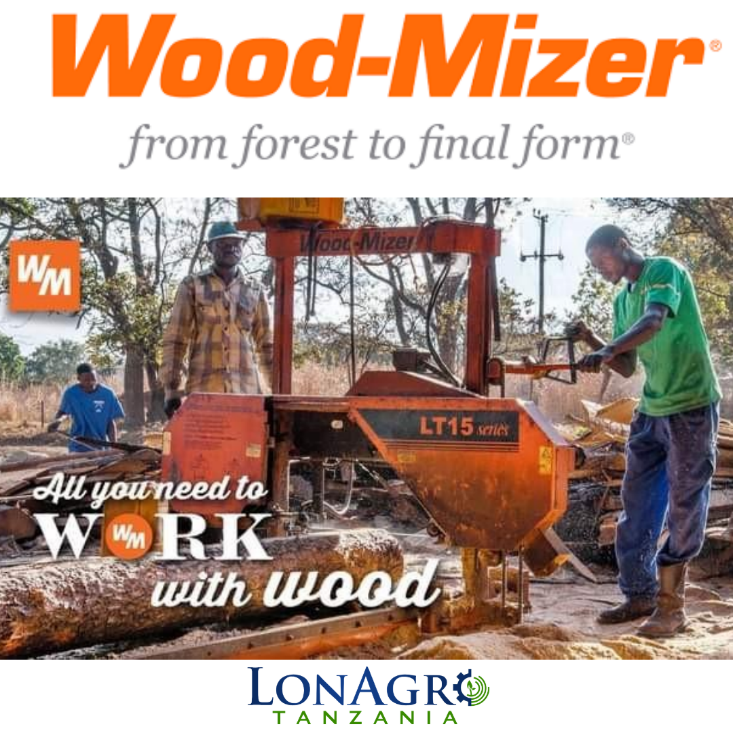 With improved access to finance and invertible access to better machinery, timber producers can reduce the time lost by 40% in standard production, increasing efficiency and improve their bottom line.
LonAgro Tanzania country Manager, Kashyap Godavarthi has said "As the Country Manager of LonAgro Tanzania, I am proud that we can carry over the dedication and innovation we place in the farming sector to the forestry sector and I can't wait to begin seeing growth within the sector."
If you would like to know more about these finance solutions, please contact your nearest LonAgro Tanzania branch.