From 13-15 November, LonAgro Tanzania had the honour of taking part in the Forestry Investment Forum, held in Mafinga Town in the Mufindi District of the Iringa region.
The event was organised by LonAgro Tanzania's strategic partners, the Iringa Regional Administration and Forest Development Trust, with the aim of attracting investors and promoting businesses and forestry products due to the abundance of resources in the country.
The Forum was declared open by the Hon. Prime Minister and attended by the Minister of Investments, Minister of Natural Resources and Forestry, and industry stakeholders, including Saw Miller's, EWP manufacturers, and wood pole manufacturers to name just a few.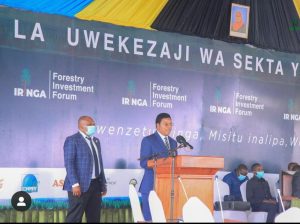 As the official agent for Wood-Mizer in Tanzania, LonAgro had the pleasure of exhibiting their range of Wood-Mizer sawmills and multi-profile wood machines, with all queries expertly handled by their Product Manager and Wood-Mizer Sales Representative, together with two Sales Managers from Wood-Mizer South Africa. As an added advantage, LonAgro's stand was positioned next to their finance partners, TCB bank, NMB Bank and EFTA, allowing visitors to learn about their entire service offering.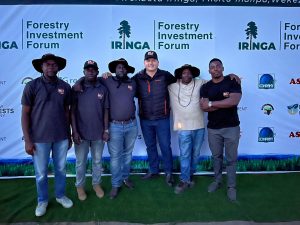 One of the highlights of the Forum was the interest shown in the Wood-Mizer products by the Prime Minister, and the fact that many of the government officials were already aware that Wood-Mizer offers an extraction level up to 65% more than competitors machines from China, with a recovery of about 35%!
The Forestry Investment Forum was an informative and enjoyable event that allowed all attendees to network with a wide spectrum of stakeholders as they ALL do their part to grow this key sector of the Tanzanian economy.