LonAgro Mozambique takes operators through the ins and outs of their new John Deere and FieldKing Equipment.
With 2023 in full swing,LonAgro Mozambique conducted their first operator training sessions for the year as part of the ongoing Sustenta Project.
The first training session took place on 2 February in the Manica Province with 39 smallholder farmers who had purchased the very popular John Deere 5075E Tractors together with FieldKing 3-disc ploughs, 20-disc harrows and trailers. The second training session was held on 17 February in the Province of Sofala in the Nhamatanda District and was attended by 30 smallholder farmers.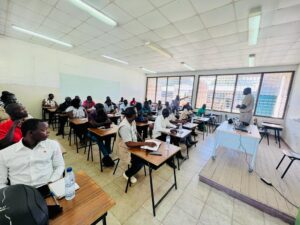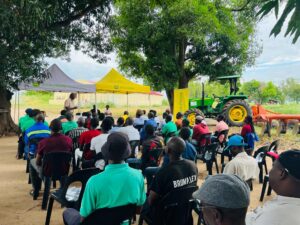 During these sessions, the attendees were trained on several aspects of the equipment and their operations, these included the personal safety of the tractor operator, technical characteristics, and maintenance. Aside from the theoretical training, the sessions also included practical field demonstrations to offer farmers a better understanding of their equipment and capabilities.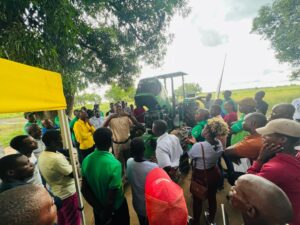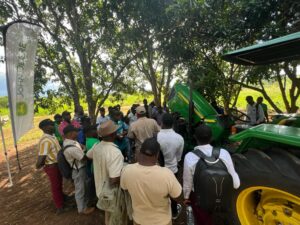 As the preferred supplier to the Sustenta Project, LonAgro Mozambique takes great pride in being able to not only supply these world-class products from globally respected brands but also help buyers fully understand their equipment and how to gain maximum benefit and returns on their investment.
If you would like to know more about the equipment supplied or our operator training sessions, please free to visit the LonAgro website and contact any of our dealers across Mozambique.