Since its inception, the team from LonAgro Mozambique has grown accustomed to delivering both agricultural machinery and commercial yellow stock to customers across the country. In March 2023 however, LonAgro Mozambique had the privilege of adding a new customer to their esteemed list, the Agrário De Chimoio.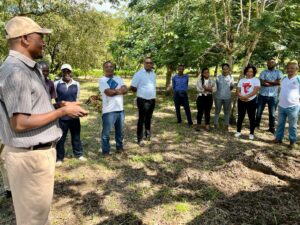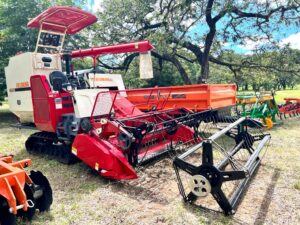 The Agrário De Chimoio is a farm school located in the City of Chimoio in the Manica Province, and is considered to be the largest agricultural training facility in the entire country. To ensure that students get the best possible in field training, the school has acquired 700 hectares of land and to extract the maximum value, the land is used for both training and farming.
To ensure maximum benefit from the facilities on hand, it's only natural that the school's management team would want the best products available, which is why they turned to LonAgro Mozambique. The equipment supplied by LonAgro Mozamique includes:
• John Deere 5075E and 5082E tractors.
• FieldKing Multicrop Harvester (The first of its kind supplied to harvest cereals).
• FieldKing 3-disc plough.
• FieldKing 20-disc harrow.
• Fieldking 22-disc hydraulic harrow.
• FieldKing 11-tyne weeder.
• Fieldking 5-ton tipping trailer.
• Fieldking 5-row planter.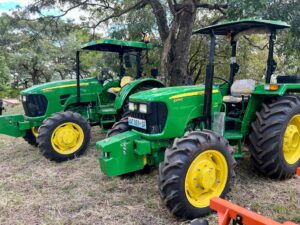 Together with the equipment supplied, LonAgro Mozambique also offered a 1-week training session to ensure that the students could could learn how to utilise the machinery to their full potential.
This entire project was handled the by staff from the company's Beira branch and the Management of LonAgro Mozambique would like to congratulate Klet Jamal and Virgilio Ubisse for making this exciting and rather substantial delivery possible.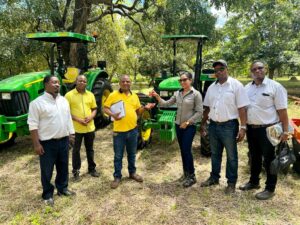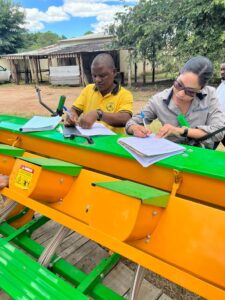 If you would like to find out more about the equipment available from our world-leading brands, and how you can get your hands on it at the best possible price, please contact your nearest LonAgro Mozambique branch.